Sign Up Now While Seats Are Still Available!

Thank you for your interest in our new Access Panama Property Tours. We're excited about this new service here at Access Panama and sure you will be too when you learn what we have to show you…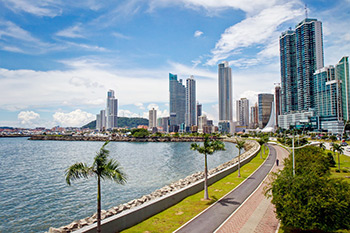 A city-of-the-future rising from a former American military base where prices of townhomes are rising at a double-digit clip even before completion…
A brand-new golf course community where the hazards are as likely to be monkeys and sloths as they are lakes and sand traps…
A marina-and-golf development with some of the best sport-fishing on the planet at your doorstep…
Preconstruction prices on a limited number of ocean view condos…
And that's just for starters.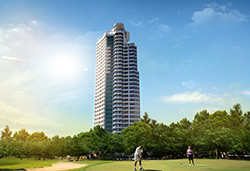 Now is the time to be thinking about Panama. If you are looking to relocate, there is no easier place in the Americas. If you are looking to invest, the recent turmoil in U.S. financial markets should have you thinking about diversification.
This is not a drive-by tour. We will take our time and present you with matchless information and advice. You will get the lowdown on how, where, and why to live or invest in Panama from our team of resident experts. You will meet face-to-face with representatives from some of Panama's largest and most reputable developers, and see the best of what they have to offer both in the city of Panama and at the nearby City Beaches. There are even some special offers available only to participants of these tours, so definitely come prepared.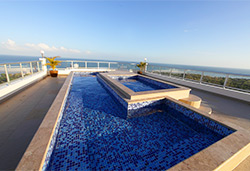 Did we mention that it's first-class all the way? This is an amazing price for the five-star accommodations we have lined up. The Westin Playa Bonita. The famed Coronado Golf and Beach Resort. The Crowne Plaza in Panama City. These names represent the very epitome of luxury in Panama. Expect to be very comfortable. Airfare is not included, but flights to Panama City from several U.S. gateways are at record lows because of increased competition (we found $400 round-trip airfares from Newark, Miami, Chicago, and Los Angeles for these dates), so don't delay. Book your travel now, and we will see you in January.

Here's what's included:
First-day seminar on the hows and whys of Panama
Accommodation all four nights—one night at the Crowne Plaza Panama City, two nights at the Westin Playa Bonita, and one night at the Blue Bay Coronado Golf and Beach Resort in Coronado Bay.
All meals, including alcoholic beverages in Coronado
Transportation to and from all properties
English-speaking guides throughout
We've negotiated an amazing rate of $999 per person ($1,499 for two) for this deluxe tour, scheduled for Jan. 30–Feb. 1, 2016. We deliberately limit the number of people on these tours so all participants get the attention they deserve, so sign up now.
Register Today, While Seats Are Still Available!

Click here for cancellation information.
Can't make it in January?
Find out more about future tours here.